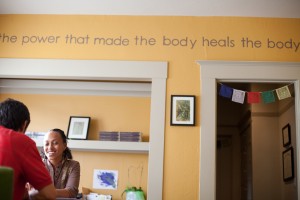 It is a very high priority in our office that all of our clients be treated with respect, individuality, and the utmost care possible. Our clients become like family.
We know you and your family by name and enjoy the community aspect of a referral based practice.  It is always a joy when a cousin, co-worker, or spouse comes in and recognizes their friend or loved one.  We believe that the best kind of community is built through the collective healing process.
During your first visit, Kenda or Armene will spend about an hour one on one with you and will go over a thorough history of your health, perform an exam of your spine and nervous system, and discuss your health goals and concerns.  They will also give you your first adjustment and make any needed recommendations for exercises or lifestyle amendments.  The frequency and necessity of follow up visits are also discussed.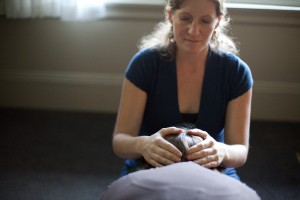 All follow up visits are about 30 minutes and are done in the open adjustment area.  This is an intentionally created safe space where you have the opportunity to process your adjustment without rushing and benefit from the presence of the powerful healing among others while maintaining your own individual experience.  Private sessions are also available if needed.