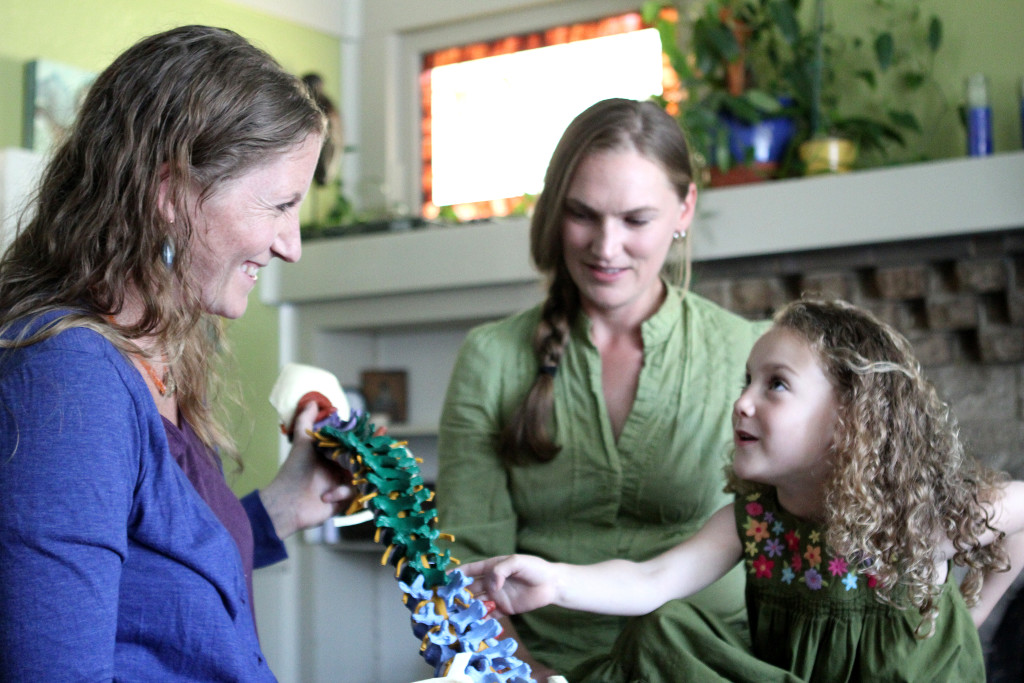 Chiropractic was founded on the philosophy that the body has an inborn ability to heal itself and stay healthy even when under stress.  When we become overwhelmed by stress, our threshold for coping is lowered and we begin to store residual tension in our bodies.  The purpose of the chiropractic adjustment is to discover where this tension is holding on, and to help you release it, thereby allowing you to gain greater adaptability and ease in your body, mind, and spirit.  A wonderful side effect of having greater ease in our bodies is that often pain and discomfort will be dramatically decreased.
Results can often be:
Greater feeling of calm even under stress
Better sleep and more energy throughout the day
Increased immune function
Less pain: chronic discomforts, headaches, joint aches
Increased mental acuity
Reduced anxiety, blood pressure, depression
Greater connection with emotional and spiritual self
Kenda and Armene are both caring, tender and deeply intuitive chiropractors who always seem to know exactly what I need. They've helped significantly with my chronic neck and back stiffness and every time I go for an adjustment I leave lighter, both emotionally and physically. All I can say is go for a visit. You'll see. – Jamie G.
If you are looking for a holistic experience that will change the way you balance you, ease your tension, calm your mind, and leave you feeling rejuvenated….make your first appointment with Awaken Chiropractic. It's the type of self-care that feeds your body, mind, and soul. – Carrie R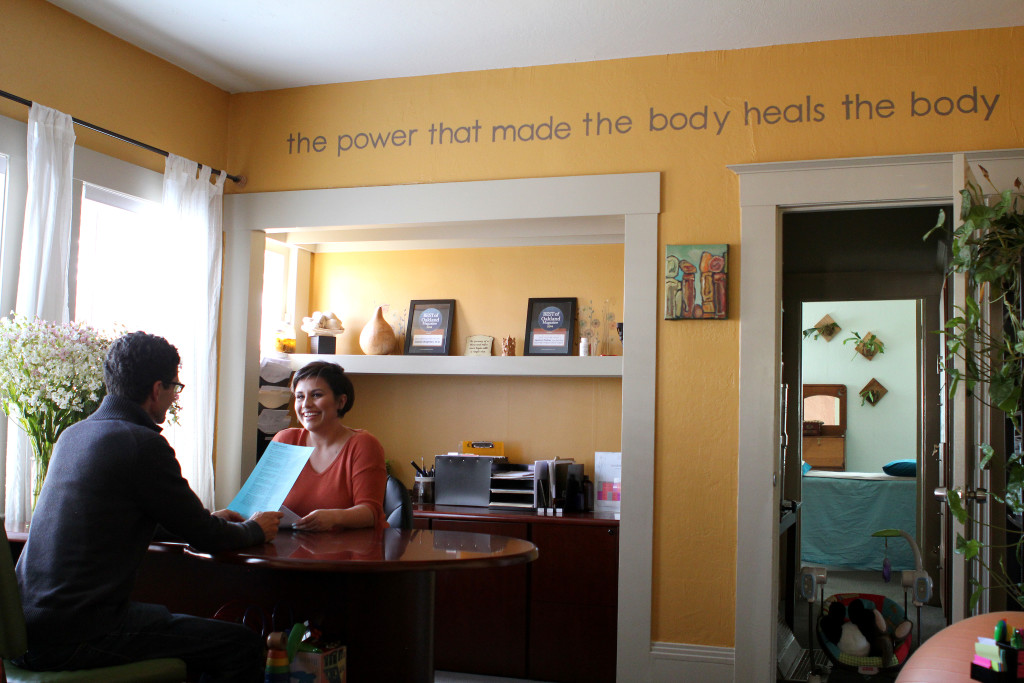 It is a very high priority in our office that all of our clients be treated with respect, individuality, and the utmost care possible. Our clients become like family.
We know you and your family by name and enjoy the community aspect of a referral based practice.  It is always a joy when a cousin, co-worker, or spouse comes in and recognizes their friend or loved one.  We believe that the best kind of community is built through the collective healing process.
During your first visit, Kenda or Armene will spend about an hour one on one with you and will go over a thorough history of your health, perform an exam of your spine and nervous system, and discuss your health goals and concerns.  They will also give you your first adjustment and make any needed recommendations for exercises or lifestyle amendments.  The frequency and necessity of follow up visits are also discussed.
All follow up visits are about 30 minutes and are done in the open adjustment area.  This is an intentionally created safe space where you have the opportunity to process your adjustment without rushing and benefit from the presence of the powerful healing among others while maintaining your own individual experience.  Private sessions are also available if needed.
I love Kenda and Armene! I have had regular adjustments from both of them over the last three years. I really appreciate the BGI style which they practice, which incorporates energetic work, light touch, more directed pressure/stretches, and bony adjustments. I also love the space. It's so cozy and welcoming. I've also been bringing my son here since he was a toddler. I love having a place to go when he falls off the play structure to get him back into alignment, and also getting adjustments to support his general health. – Julie F.